Getting... chokey...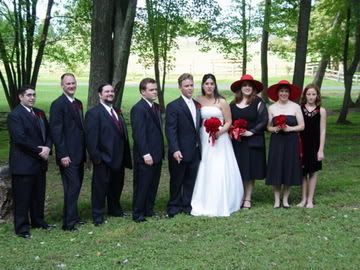 I know Janine (the bride) looks a little nonplussed -- we were actually a little inbetween official shots here. This was the only one we have at the moment with all the Bridal Party Members (I forgot the insigneated armbands), but trust me, we all smiled quite a bit.
Janine and I stopped at my brother's place in Tennessee on the way back (where I'm writing from), and we have to hit the road presently. Details (and many more photos) to come...